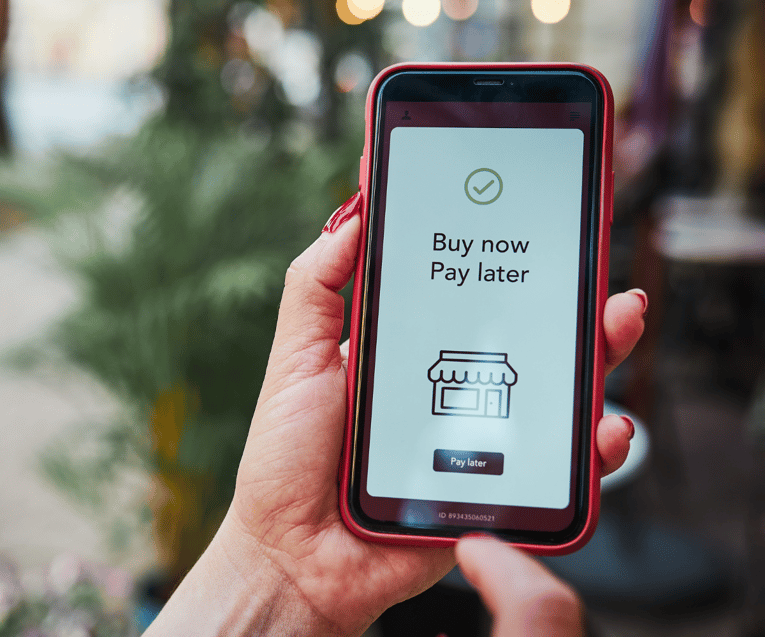 As the holiday season approaches, the excitement of gift-giving and festive shopping starts to fill the air. However, with the increasing popularity of 'Buy Now, Pay Later' (BNPL) options, it's essential to understand their implications before diving into your holiday shopping spree.
Here we will explore the pros and cons of BNPL, helping you make informed decisions while managing your finances responsibly. At Sunset Finance, we strive to empower you with valuable financial insights and services to ensure a stress-free holiday season.
Understanding 'Buy Now, Pay Later' Options
What are 'Buy Now, Pay Later' Options? 'Buy Now, Pay Later' options, also known as BNPL or installment plans, allow shoppers to make purchases upfront without immediate payment. Instead, the total amount is divided into smaller installments, typically paid over a set period. This payment method has gained popularity due to its convenience and flexibility, making it an attractive alternative to traditional credit cards.
As the popularity of 'Buy Now, Pay Later' (BNPL) options continues to grow, several platforms have emerged as leaders in this space. Let's take a closer look at some of the most popular BNPL services that are making waves in the online shopping world:
While these services offer attractive benefits, it's crucial to use them responsibly and understand the terms and conditions to avoid potential pitfalls. As you explore BNPL options, consider the Pros and Cons of using these payment options.
Pros of BNPL Options
No Upfront Payment:
BNPL allows you to purchase items without the need to pay the full amount upfront, making it a budget-friendly option during the holiday season.
Easy Approval Process:
Many BNPL providers offer instant approval, making it accessible to a broader range of consumers, including those with limited credit history.
Interest-Free Periods:
Some BNPL plans offer interest-free periods, allowing you to spread payments without incurring additional costs if paid within the specified timeframe.
Flexible Payment Terms:
BNPL options often provide flexibility in choosing payment terms, allowing you to customize the plan according to your financial capabilities.
Potential Pitfalls or Cons of BNPL Options
Risk of Overspending:
The allure of deferred payments can lead to overspending, especially during the holiday season. It's crucial to maintain self-discipline and set a clear budget to avoid accumulating unnecessary debt.
Use our free Holiday Shopping Planner to set a budget and keep track of your purchases this holiday season.
High Late Fees and Interest Rates:
Failure to make timely payments may result in high late fees and interest rates, ultimately increasing the overall cost of your purchase.
Credit Implications:
While BNPL options may not directly affect your credit score, late payments, and defaults can have adverse effects on your creditworthiness, potentially impacting future borrowing opportunities.
Tips for Responsible Use of BNPL Options
Set a Realistic Budget:
Before using BNPL options for holiday shopping, create a realistic budget that aligns with your financial capacity. Be mindful of your other financial obligations to avoid overspending.
Read our Guide to the Basics of Budgeting to learn how to create a budget that fits your needs.
Read and Understand Terms and Conditions:
Thoroughly review the terms and conditions of the BNPL plan, including the payment schedule and any associated fees. Ensure you understand the consequences of missed or delayed payments.
Track Your Payments:
Stay on top of your installment payments by setting reminders or using budgeting apps. This will help you avoid late fees and potential damage to your credit score.
Comparison Shopping:
Don't limit yourself to a single BNPL provider. Compare various options to find the one with the most favorable terms and conditions.
The Importance of Responsible Borrowing
At Sunset Finance, we prioritize responsible borrowing and financial well-being. While BNPL options can offer convenience, it's essential to use them responsibly and avoid accumulating unnecessary debt. As you plan your holiday shopping, consider other responsible financing options available, such as personal installment loans.
Sunset Finance offers personal installment loans with fixed payments over a specified term. Our loans provide flexibility and predictability, making it easier for you to manage your budget during the holiday season and beyond.
Before using 'Buy Now, Pay Later' options for holiday shopping, weigh the pros and cons to ensure a financially sound decision. Responsible budgeting, understanding the terms and conditions, and setting realistic goals will help you enjoy the holiday season without unnecessary financial burdens.
More Holiday Budget Planning Resources
If you haven't yet taken the time to budget for this upcoming holiday season, you may consider a personal loan to help spread the costs out. Sunset Finance offers installment loans with fixed payments for a set term. This allows you to fit the loan payment into your monthly budget. Also, making on-time, in-full payments to a personal loan can help build your credit.
If you would like more resources on personal finances and budgeting, check out these resources:
Subscribe to Email Updates