If you find yourself in a tough spot financially, it's easy to panic and make a desperate decision that might not be the best for you in the long run. Take the time to evaluate all of your options.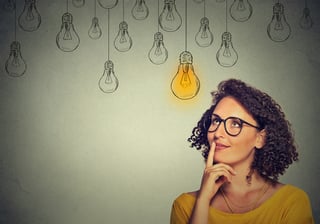 Life Happens
Whether it's because of an expensive car repair bill, a holiday expense, or just life catching up with you, you're not alone. In fact, most people would have trouble coming up with $400 for an emergency. We've all been there. Be sure to explore all your options, and don't just settle for the quick fix.
What is a Personal Loan?
One solution is to get a personal loan. Finance companies who provide personal loans are used to helping people with less than perfect credit and their rates are generally lower than other types of credit these customers have access to. A great type of personal loan is the installment loan, which is based on what you can afford to pay monthly, has straightforward terms, and has set equal payments. There is no prepayment penalty, and paying early can actually decrease the overall amount you pay back. In addition, most personal loan companies report to a major credit bureau, so making timely payments on an installment loan should help build or even improve your credit.
Is an Installment Loan Better than Other Options?
Every situation is different. But for the reasons above, installment loans can be more manageable than payday loans, which can require balloon payments, and less uncertain than title loans, which require a vehicle title as collateral to get a loan. Personal loans are definitely a smart alternative if you are looking for a short-term loan that can help your credit score.
"Compared to other forms of small dollar credit, installment loans are the best way for consumers to manage credit and build a positive payment history with the credit bureaus. Traditional installment loans provide Americans with a tried and true alternative to payday lending, offering the opportunity to establish, build or improve creditworthiness. These loans are radically different from other small-dollar loans in how they are structured, priced and regulated, making them a smarter option for borrowers." - InstallmentLoansWork.com
There's no such thing as a quick fix. Just because you're short on cash doesn't mean you're short on options. Ask questions. Stop, breathe, and make the best decision for your financial situation.
Want more resources regarding this topic? We've created a page called Personal Loan Basics to provide you with more information.
Subscribe to Email Updates