When you start looking for solutions to your financial needs, all the different terms can be so confusing. For people who haven't had much experience managing their finances it can be a lot to take in – we've all been there!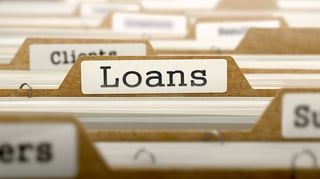 The term "personal loan" is one you'll see a lot, but what does that mean? It's simple: A personal loan is a loan where the proceeds go to the consumer, and can be used at their discretion. Other loans are those which are made for a specific purpose. These include vehicle financing, home furnishing financing, mortgages, student loans, and sales finance. Since we want to focus on personal loans and their differences, some example are listed below.
What are Installment Loans?
Installment loans are personal loans you pay back over time, with a specified term, and fixed payments. The balances on installment accounts actually decrease every time a principle payment is made. The customer has a clear pathway to getting out of debt by simply paying their monthly payments. Most installment loan companies report to at least one of the major credit bureaus. This gives customers an opportunity to establish, build, or rebuild their credit rating.
What are Check Advance Loans?
These are short-term unsecured loans, which means no collateral is required. Because of this, it usually means they have higher interest rates than installment loans. Also, they may not report to major credit bureaus. To get this type of loan, customers write a check for the amount of the loan plus any other fees and charges. When the loan comes due, they must pay the entire amount due in one lump sum, which could take a large portion of the customer's paycheck.
What are Payday Loans?
These are loans where one lump payment is due on an agreed date, which is usually the customer's next pay day. Check advance loans are the most common of these, but they can be made without using a personal check.
What are Title Loans?
A title loan, or title pawn, is just what it sounds like. The consumer receives a loan in exchange for letting the lender place a lien on their vehicle title. Often there is no credit check, as the vehicle is the collateral, but failure to stick to the repayment schedule can lead to the vehicle being repossessed immediately. This type of creditor rarely reports to major credit bureaus. The payback on a title loan is very similar to what is stated under "Check Advance Loan." The loan amount, plus fees and charges are usually due in a lump sum payment. If the borrower is unable to pay the lump sum amount, title lenders may charge additional fees to rewrite the loan for an extended amount of time.
What is Revolving Credit?
These type of credit instruments do not have set payment terms. There is not a certain number of payments and the payment amounts can vary each month based on the amount of credit the borrower has accessed. The most common form of revolving credit is the credit card. With revolving credit, the borrower decides when they want to borrow and how much they want to borrow up to their approved limit of credit the lending institution has granted. These are usually reported to the major credit bureaus. Credit cards bill you on minimum payments that barely reduce the amount owed. Paying minimum payments can be very costly, while not significantly reducing the amount borrowed.
The types of loans listed are the most widely used personal loans, but the list is not all inclusive. Different states and different companies have different laws, policies, and philosophies on lending. What has been laid out here is only a basic breakdown of some of the most common types of credit. A certain company, in a certain state may use these type of credit transactions in a different manner than laid out above.
In Summary
Personal loans are relatively easy to access but are not created equal. Finance companies will base your installment loan on the amount you're able to pay back each month, and the monthly payment amount will stay the same for the term of the loan. Finance companies may report your payment history to the major credit bureaus. Over time, if your payments are paid as agreed, it can actually improve your credit score! Another huge benefit to using installment loans is having smaller, more easily budgeted payments over a longer term, while reducing the amount owed.
Sure, you can use the money from an installment loan to cover expensive car repairs or a medical bill, but that's not all. Going on vacation, furthering your education, and consolidating debt are all great reasons to take out an installment loan.
We all get into situations that only money can fix. It's not the end of the world! There are lots of options out there for people who are willing to take the time to research and ask questions.
Want more resources regarding this topic? We've created a reference page called Personal Loan Basics to provide you with more information.
Subscribe to Email Updates