There are several advantages to using a tax professional that many people don't realize. A potentially larger tax return check, year-round customer support, and convenience are just a few. The costs of hiring a tax professional is often tax deductible as well.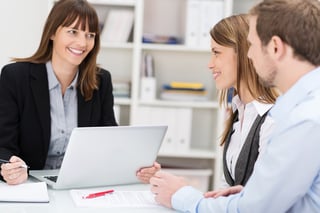 When it comes to filing your taxes, there are two goals. Either get back as much money as you can, or pay as little money as you can if you owe. During "tax season," you may see several companies offering tax preparation services. Some of these may be opened year-round, while others may not be. Those opened year-round can offer customer support should you need it during the rest of the year and not just during "tax season." This is especially important if you require audit assistance should you be audited by the IRS. When you have your taxes prepared by a professional, they are standing by with all the proper documentation and have the experience of dealing with audits should the need arise.
Ready to get start your taxes? Click HERE to begin!
Another good reason to hire a tax professional is to ensure you are getting your maximum refund. Even if you usually do your taxes yourself, some tax preparers offer a free no obligation quote. Their familiarity with preparing taxes may help them find additional deductions you may not be aware you qualify for, and at the very least offer you a comparison - for free.
Convenience is another big reason to use a professional. Many people don't have or don't want to take the time to prepare their taxes. As long as they can provide all the necessary documents, they can sit back and let the pros handle it. It's even possible to file your taxes from your smart phone. Many preparers now have free downloadable apps which will allow you to forward your required paperwork and sign electronically. That way you can file your taxes without ever having to visit their office, but still get the perks of them verifying you're getting your maximum refund, and year-round audit assistance.
Lastly, some people may have concerns about the costs of having a professional prepare their taxes. It is important to know that "the IRS generally allows you to deduct tax preparation fees on your return for the year in which you paid them." So, on top of the audit assistance, verifying you're getting your maximum refund, and the convenience, you can deduct the preparation fees.
Tax preparation professionals understand updates to yearly tax codes and know how to apply them to help you pay the lowest amount of taxes legally. This is one job you want done right and it's a good idea to hire a professional.
Taxes can be overwhelming. That's why we've created the Sunset Finance Guide to Tax Returns to provide you with more information.
Subscribe to Email Updates