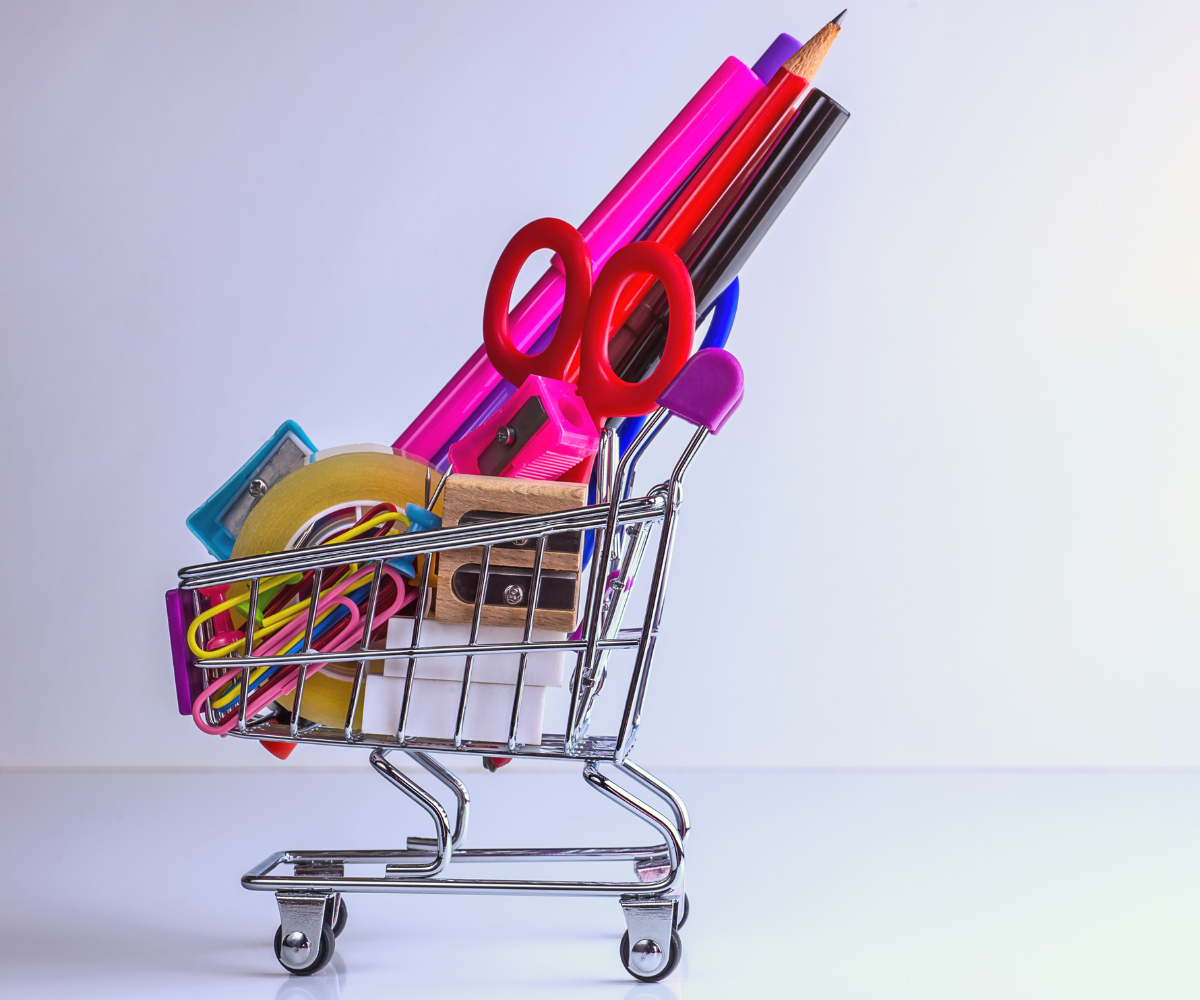 If you're heading to the mall this weekend for back-to-school shopping, you might want to wait until the first weekend in August. Every year, during the first weekend of August in South Carolina, shoppers can save some money on back-to-school purchases during the Sales Tax Holiday.
You'll be able to save on many purchases by taking advantage of South Carolina's annual 72-hour Sales Tax Holiday. This year's Tax-Free Weekend takes place from Friday, August 4th through Sunday, August 6th, 2023, and it gives shoppers a chance to save money on computers, clothes, school supplies, and more!
If you want to learn more, watch this short video from the South Carolina Department of Revenue:
How Much Can You Save On South Carolina's Tax-Free Weekend?
Last year, South Carolina shoppers bought more than $24.5 million in tax-free items during the Sales Tax Holiday. During this weekend, you will be able to purchase clothing and footwear for up to $100 without paying sales tax. This is a great time for back-to-school shoppers to save on all of their supplies such as school uniforms, backpacks, and shoes!
In addition to saving on clothing purchases, there are other items that you can purchase without paying sales tax this weekend.
What Items Are Tax-Free On The Sales Tax Holiday?
The legislation about the tax-free weekend in South Carolina includes a specific list of items you can buy without having to pay local and state taxes.
Here is what you can expect to not pay sales tax on during August 4-6th:
School supplies priced under $100 (such as notebooks)

Computer software priced under $100

Computer hardware accessories are sold separately from a computer system or device (including printers)
Items that are not tax-free during the Sales Tax Holiday include digital cameras, smartphones, jewelry, cosmetics, eyewear, wallets, watches, and furniture. For a detailed list of tax-free items, shopping lists, and FAQs, visit dor.sc.gov/taxfreeweekend.
If you need help planning what to purchase during the South Carolina Sales Tax Holiday, take a look at this list below:
Back-to-school items to buy for your K-12 Student:
Here are a few of the common back-to-school items you may want to buy between August 4th and August 6th, this year:
Backpacks
Lunchboxes
Sports equipment like soccer shoes, running clothes, ice skates, etc.
School uniforms
Musical instruments
Binders
Notebooks
Paper
Pencils
Pens
Calculators
Desktop and laptop computers
Printers
Back-to-school items to buy for your college student :
If you have a child that's headed to college soon, you'll save money when you buy these essentials during South Carolina's tax-free weekend:
Bedding (sheets, blankets, pillows, etc.)
Computer software
Bath towels
Clothing, including pajamas and athletic clothing
Shoes
School supplies (pens, pencils, paper, notebooks, binders, etc.)
Planners
Save Money On Household Items During The South Carolina Tax-Free Weekend
With the increased cost of living, this year's Sales Tax Holiday is a welcome relief for families. Everyone saves money during a tax-free holiday.
Even if your children aren't yet old enough to attend school, you can save on taxes by stocking up on these items:
Diapers (cloth and disposable)
Baby clothes
Bibs
Blankets and crib bedding
The South Carolina Tax-Free Weekend is a great time to save the tax charge on some of the things your family needs. Here are some tips for saving the most money:
Know what you're buying and how much it's worth.

Shop at stores that offer tax-free deals, like Best Buy & Bed Bath & Beyond.

Look online at Groupon and Living Social for group discounts on local stores' purchases during the Tax-free Weekend Dates!
Get Extra Back-to-School Help From Sunset Finance
If you're looking for a way to pay for back-to-school expenses, consider applying for a personal installment loan. Sunset Finance offers installment loans with fixed payments for a set term. This allows you to fit the loan payment into your monthly budget. Check out Sunset Finance FAQs or give us a call if you have questions.
If you would like more resources on personal finances, budgeting, and back-to-school expenses management, check out these resources:
Taxes can be overwhelming. That's why we've created the Sunset Finance Guide to Tax Returns to provide more information.
Subscribe to Email Updates