Warm weather and the end of the school year are two great reasons to celebrate. Here are some tips to help you have the best possible summer vacation while sticking to your budget: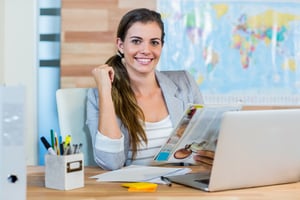 Trade in your week-long single-destination vacation for a series of day trips and cut back or eliminate the expense of having overnight stays. Choose destinations within a few hours' drive from your home and have just as much fun. Staying overnight can be a big part of your vacation budget, so eliminating some of those costs can make the rest of your vacation budget go further. Destinations which allow camping can also be a cheaper option.
Other budget-friendly ideas you may entertain are state parks or checking out one of many local festivals which are held throughout Georgia and South Carolina. See these links for a list of local festivals throughout Georgia and South Carolina.
Plan ahead and you can make your budget go further by packing lunches and snacks for your trip. Loading up at the gas station for road snacks, or going out for fast food can lead to unnecessary spending. You can get the same things and spend a lot less money at the grocery store. Pack lunch and a cooler full of your family's favorite drinks and pull over at a rest stop. Take a short walk, use the restrooms, and enjoy a leisurely (and inexpensive) lunch.
Vacation in Georgia
Not sure where to go this summer for a healthy dose of family fun? Check out these budget-friendly Georgia travel ideas:
Vacation in South Carolina
For those that live in or plan to travel to South Carolina, here are a few family vacation ideas to keep everyone entertained without blowing the budget:
Having fun with your family doesn't have to strain the budget. During the summer many cities and towns have festivals or weekly scheduled outdoor events which offer art, music, or just a parade. Plan ahead, focus on doing things that everyone enjoys and take a lot of pictures along the way.
If you didn't contribute to a vacation budget for this year and would like to take one, consider a personal installment loan. These loans are designed to fit into your monthly budget and have a set payment for a specified term.
Want more resources regarding this topic? We've created a page called Personal Loan Basics to provide you with more information.