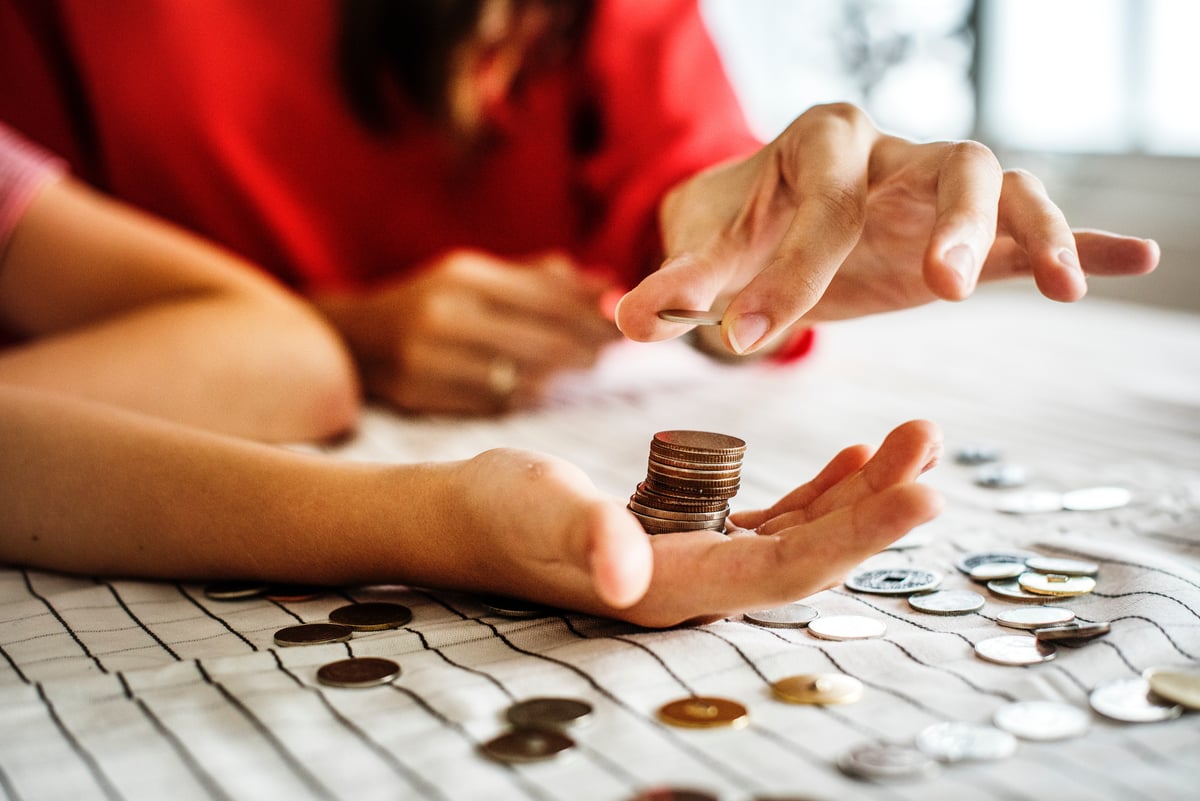 You may not want to think about back-to-school time during your summer break but doing so could help keep your budget healthy and your mind more stress-free throughout the rest of the year.
Back-to-school season can be overwhelming, especially when you have to make big purchases to get your kids ready for the year. Take a look at these helpful tips before you start buying new school supplies.
7 Budget-Saving Tips for Back-to-School Shopping
1. Save a little bit of money each week
Saving even a small amount of money each week throughout the summer months will help you start back-to-school shopping without having to compromise the household budget or use credit cards.
If you can put aside $20 each week throughout the year, you'll have a decent savings fund set aside for seasonal purchases like school supplies. If possible, set up an automatic transfer on the payday of the funds from your main account to a savings account.
2.
Shop for boring basics without your kids
Every year, stores offer "loss leaders" at super-low prices. These basic school supplies like notebooks, folders, pencils, and glue are sold at or below cost in an effort to get you in the door. If you shop for these basics without your kids, you are much less likely to leave the store with expensive extras.
If possible, get loss leaders on Sunday or Monday. They run out fast, and most stores stock shelves with these items, so they have plenty on hand when the Sunday morning ads come out.
3. Get name-brand and high-end items online
A few minutes of searching online can help you make sure you're getting the best possible deal. Consumer Reports lists prices at various retailers for products we test, so you can get a quick snapshot of who's charging what.
If you have a Nike-loving kid that just has to have a backpack with a big swoosh on it, check discount sites like 6pm.com and eBags for back-to-school deals.
When you are in a name-brand store, check their website for the same item before making an in-store purchase. Price matching with their website is a common practice in the retail world. If you show the sales clerk that the store's online price is lower, they may be able to give you a better price on the spot.
Use coupon and deal-finding apps like:
4.
Spend your rewards on back-to-school necessities
If you've accumulated rewards from stores like Walgreens and CVS or you have credit card rewards, use those extra funds to reduce your out-of-pocket back-to-school expenses.
You can benefit from the Staples Rewards program. Rewards members earn up to 5% back in rewards in stores, and 2% back in rewards online, plus free shipping and $2 for each recycled ink cartridge.
5.
Use the Amazon app to price check in real-time
If you find a lower price for an identical item on Amazon, you can order it right there through the app on your phone. Some retailers also price-match with Amazon, so if you are at JC Penney, Target, Staples, or Bed Bath and Beyond and you see that Amazon has a lower price for the exact same item, take your phone over to the customer service and save some money.
You can also use some handy Amazon price tracking websites to get the best price at the right time when shopping online for school supplies. Here are a few price tracking websites and apps:
Amazon Assistant

- Amazon's price tracker tool is free to use and available as a browser extension.

Honey

-

includes a

free browser extension that compares seller prices for you on Amazon.

CamelCamelCamel - free Amazon price history and tracker
6. Watch for back-to-school deals at dollar stores
Stores, where everything is one dollar, are great places to pick up seasonal stuff like back-to-school supplies. If your elementary school student needs a calculator, this is the place to buy it for $1.
They may also carry name-brand school supplies for a short amount of time, like Ticonderoga yellow pencils and Crayola markers, Bic pens, etc. Check out the name-brand school supplies you can get at the dollar store online.
7. Tax-free back-to-school shopping days
Several states offer tax-free shopping for a period prior to school starting. These dates range from a weekend up to a week and offer tax-free shopping on basically anything associated with going back to school. This may include clothes, shoes, backpacks, computers, and more. To see if your state participates check here.
If you want to learn more about the South Carolina Tax Holiday, check out the South Carolina Department of Revenue or read our blog post that gets updated with the latest year's tax-free weekend dates.
Budgeting for Back-to-School Season
Seasonal expenses are easier to handle when you plan for them well in advance. If you haven't already, start by saving money from each paycheck for back-to-school time. Even if you can only save $5 each week, after a year of saving, you'll start your back-to-school shopping trip with $260 in your pocket.
If you haven't taken the time to budget for this upcoming school year, you may consider a personal loan to help spread the costs out. Sunset Finance offers installment loans with fixed payments for a set term. This allows you to fit the loan payment into your monthly budget. Also, making on-time, in-full payments to a personal loan can help build your credit. Check out Sunset Finance FAQs or give us a call if you have questions.
If you would like more resources on personal finances and budgeting, check out these resources:
Subscribe to Email Updates