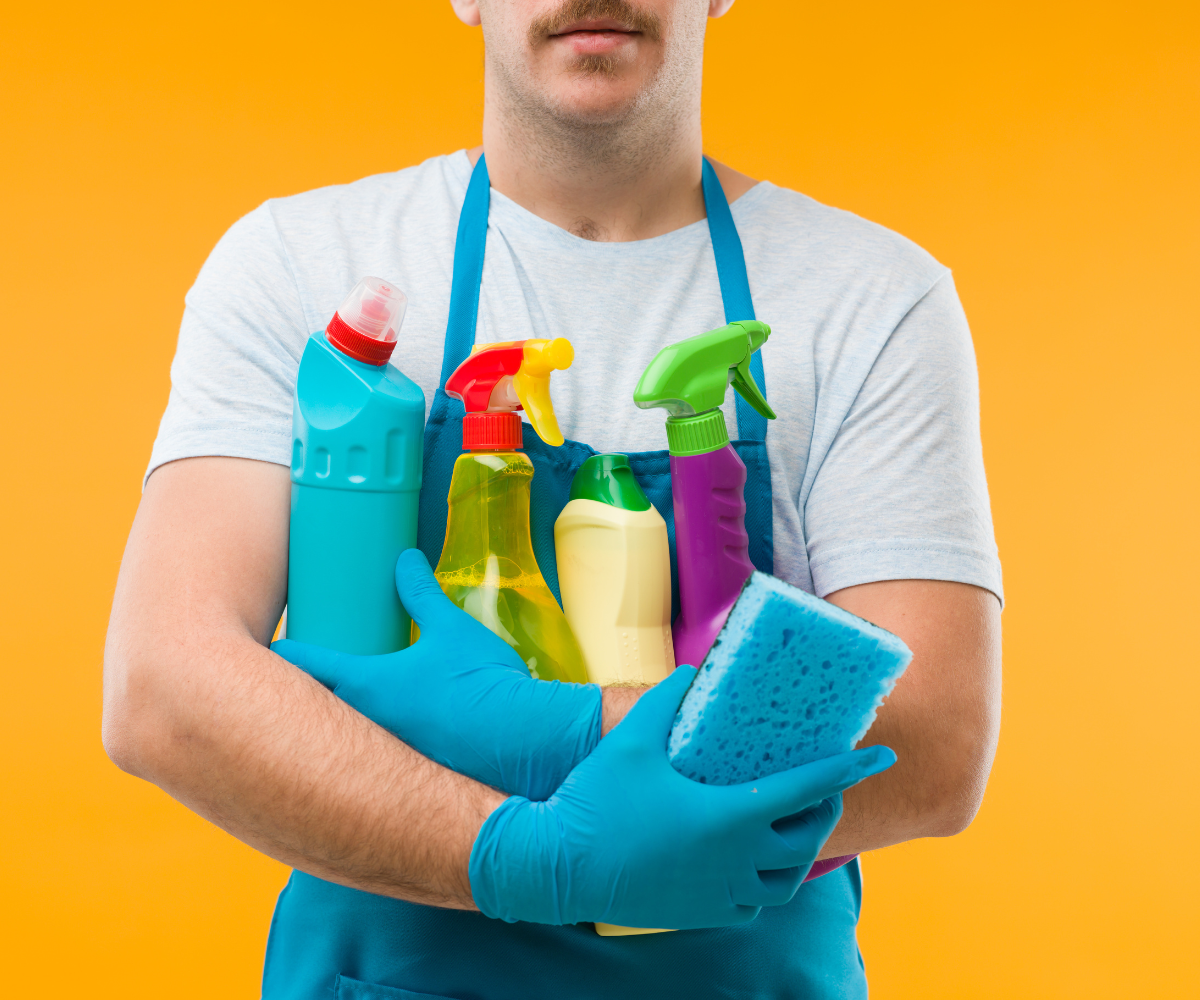 Spring has already sprung, and it's the perfect time to clean up your personal finances. Much like your home, your finances can accumulate clutter, so taking inventory and tidying up as needed is essential.
Use this blog post and our Cleaning Up Your Finances Checklist as a free resource to help you get started.
So let's dive in and start cleaning up our finances!
Tips For Cleaning Up Your Finances
Review Your Credit Report
Your credit score is crucial to your financial health, so it's essential to review your credit report regularly. You can request a free credit report once a year from each of the three credit bureaus, so take advantage of this opportunity to review your credit for errors and discrepancies.
Here are steps you can take to review your credit report:
There's a simple six-step process to follow that only takes a few minutes.
Visit

AnnualCreditReport.com

. Click the red "Request your free credit reports" at the top banner on the page.
Complete the form on the page. You'll need to provide your name, address, any previous addresses you've lived at within the last two years, and your Social Security number.
Choose which credit bureaus you'd like to get your report from – Equifax, Experian or TransUnion.
Verify your identity by answering some questions. If you choose to get more than one report, you'll need to verify your identity for each bureau. These questions might seem a little odd but do your best to answer them accurately to verify your identity.
Now, you'll be able to save your report as a PDF on your computer, view it in the browser or print it off. Be prepared for this document to be quite long. It's somewhat difficult to view in your browser as there will be tons of scrolling to get to the information you need.
Once your report appears on the screen, click "Get your next report or finish." You can view multiple reports within one browsing session or choose to wait and come back at a later date to view other reports from other bureaus.
Furthermore, You can use tools like Experian Boost To help you learn about what is impacting your credit and what actions you can take to "boost" your score. Read our article about how Experian Boost works and how you can benefit from it.
For even more great information on all things credit-related, head to our 'Basics of Credit' guide.
Evaluate Your Current Expenses
Evaluating and reducing your expenses is an excellent way to save money and make room in your budget for important items, experiences, and savings goals. Start by evaluating your monthly bills and subscriptions, and consider what you can eliminate.
With the price of essential items, such as groceries and gas increasing rapidly, you can optimize and manage your budgets to balance your income and expenses. Read our blog to learn more about How To Adjust Your Budget For Rising Prices
Start Planning Your Summer Budget
Summer is a season filled with fun and excitement, but it can also be expensive. Planning your summer budget in advance can help you avoid overspending. Here are some additional Sunset Finance blog posts to help you budget for your summer vacation:
Get Additional Help with a Personal Loan
Sunset Finance offers a variety of personal loans to meet your financial needs. Whether you need to cover an unexpected expense, consolidate debt, or make a major purchase, Sunset Finance can help.
Our personal loans come with competitive interest rates to fit your budget. We also offer credit and budgeting resources to help you manage your finances and improve your credit. With multiple locations throughout South Carolina and Georgia, Sunset Finance makes it easy to get help when you need it.
Cleaning up your finances may seem daunting, but with our Cleaning Up Your Finances Checklist, you can tackle it step by step. Remember, it's never too late to start cleaning up your finances and securing a brighter financial future.
Free Personal Finance Resources
If you would like more resources on personal finances and budgeting, check out these resources:
Subscribe to Email Updates