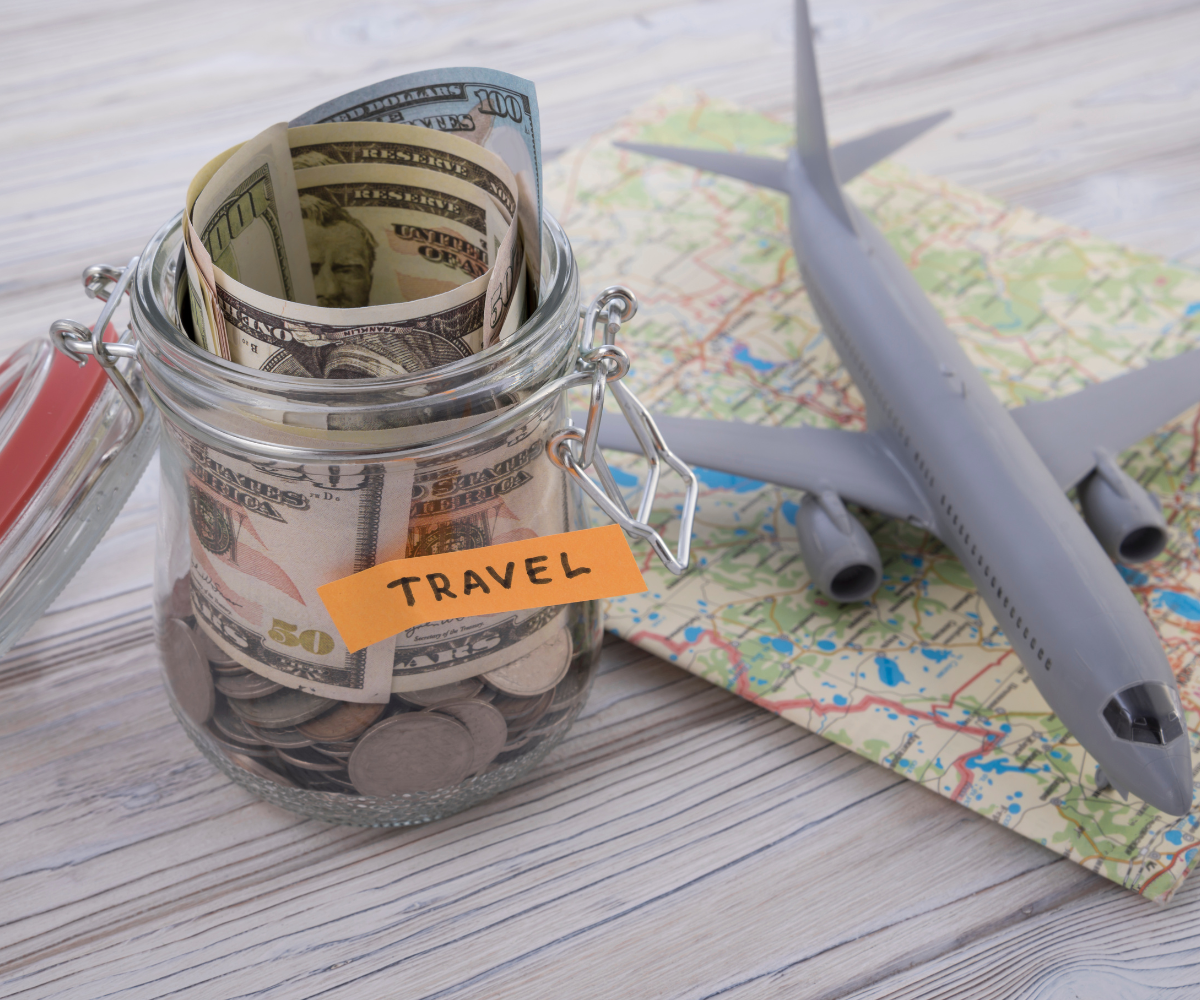 Going on a vacation while sticking to your budget may require some creativity, but lots of families do it. Taking time away from everyday routines is good for relationships. It's also a healthy way to keep stress in check.
4 Tips For Traveling on a Budget
Step One: Shift Your Mentality On What a Vacation is to You
The first step to planning a great vacation on a budget is to make a mental shift. Many people think of vacations as purely a luxury item. While private jets and months lounging around Europe may be luxurious, most people simply want quality time with their loved ones in an unfamiliar yet fun location.
It's time to start thinking of a vacation as a necessary part of a happy life. With a bit of planning, a weekend away or your summer bucket list activities don't have to blow the family budget. Make it a priority and save for your time away like you save for other seasonal expenses. Automatic savings apps can be helpful.
Set aside a certain amount each month for your vacation fund. Even a small amount taken from each paycheck and stashed away in an envelope can help make your vacation dreams come true.
Step Two: Choosing Where To Stay
Vacation Rental by Owner (VRBO) and Airbnb opened a whole new world to people who love to travel. People who own property in desirable areas can rent their home, cabin, condo, or second home for a fee through these online portals.
Vacationers can filter results by location, price range, number of bedrooms, number of bathrooms, and choose amenities like a furnished kitchen, swimming pool, or proximity to popular tourist destinations.
Hotels are always an option, but they are often more expensive than the much larger and better-equipped homes and apartments for rent on these two websites.
If you do need or want to stay in a hotel. Take a look at the many websites that can help you find hotel discounts. Or take a look at your current credit card rewards and benefits, you might have hotel rewards you weren't aware of.
Step Three: Planning What To Eat
Even fast food and snacks at the gas station add up fast on vacation. Not only are they bad for your budget, but they can cause avoidable tummy troubles for kids.
If you are driving to your destination, pack a cooler with bottled water and favorite beverages. It's much less expensive to buy those things at the grocery store a few days before the trip.
Saving money on things that don't necessarily make a vacation better, like more expensive snacks, means you can spend more on fun things like a local meal at a great restaurant or extra spending money for souvenirs.
Another perk that comes with VRBO and Airbnb rentals is the possibility of having access to a fully-equipped kitchen and a dining table. If your trip is more than a few days long, you and your family may appreciate a night "in" and a home-cooked meal. Spaghetti and cheese bread at home-base after a busy day of fun is a nice way to unwind.
Step Four: Planning Your Activities
Before the trip, talk with everyone who's going along and find out what their priorities are for the vacation. Maybe you have a teenager who would love to see a baseball game and a middle school student that's enthusiastic about history and wants to visit a certain museum. Try to make time for both activities and encourage the rest of the family to be gracious, even if it isn't at the top of their list.
Researching admission fees ahead of time is easy with a simple Google search. A bit of time spent online can save the stress of surprises upon arrival at your destination. In many cases, purchasing tickets ahead of time means you'll get a discount.
If local museums have free admission days, plan your trip accordingly. Most cities have a lot of popular activities that don't cost anything. Search, "Free things to do in (destination city)" for ideas.
Vacationing with your family or significant other doesn't have to ruin your financial well-being. Make it part of your budget and start making memories.
Get Additional Help with a Personal Loan
Sunset Finance offers installment loans with fixed payments for a set term. This allows you to fit the loan payment into your monthly budget. Check out Sunset Finance FAQs or give us a call if you have questions.
If you would like more resources on personal finances and budgeting, check out these resources:
Subscribe to Email Updates