Inconsistency and infrequency are the biggest enemies of any savings plan. Even if you have a bit of extra money in your monthly budget, it can be easier to spend it on small things than to go through the effort of moving it into your savings account.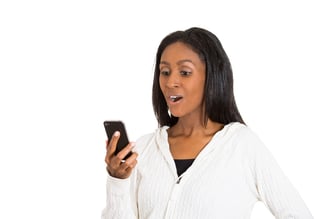 Automatic savings apps are the answer to this problem for many people. Here are three that are popular, have a great track record, and may just solve your savings problems.
Chime: Best for people who don't like their current bank
This is an alternative bank that offers savings and checking accounts with no monthly fees, overdraft fees, transfer fees, or foreign transaction fees. You can round up each purchase to the nearest dollar for an automatic deposit to your savings account of the difference.
This app will also automatically deposit 10% of your paycheck to your savings account if you activate that feature. Certain purchases and bill payments are eligible for cash-back rewards, as well.
If you hate paying to use the ATM, Chime may be the answer. On the app platform, there's a map of the surrounding area that shows the nearest fee-free ATMs.
Setting up direct deposit of paychecks is easy. In fact, the entire onboarding process at Chime takes just minutes. There are no complicated signature forms, minimum opening deposit amount, or lengthy verification processes. Simply put in your social security number, full name, and address to open an account.
Qapital: Best for goal-oriented people who want to save automatically and keep the money separate
Users set rules for automated savings with Qapital. You can choose to deposit a lump sum automatically at predetermined intervals, round up every purchase and deposit the change, or transfer funds when you come in under budget for a certain category of spending.
The money is deposited into an interest-earning FDIC insured savings account. There are no fees to use Qapital and they pay 0.1% interest.
The options for setting rules are creative. For example, you can set up a rule that says if you spend less than $30 at Starbucks for the month the app will put the difference into your savings account. You can even customize rules like saving $1 for a guilty pleasure every time you check something off your to-do list through the ToDoist app.
You can activate the app to put a certain amount of money into your savings account every time you post to Facebook. You can even tie your savings to changes in the weather.
Acorns: Best for people who want to invest money but don't know where to start and don't have a lot of cash to deposit
Users link their debit and credit cards through the Acorns app and have their purchases rounded up to the nearest dollar automatically. The app pulls the difference between the actual purchase amount and the next dollar from the account and deposits into a no-frills investment portfolio.
For example, when you spend $43.57 on groceries, Acorns takes $.43 and puts it into your investment account. There are six basic index funds, but you don't have to understand the market to make an easy decision about your risk profile through the app.
This app was released on iTunes in 2014. It has a solid history of good customer service, clear terms, and a straightforward platform that's easy to pick up quickly. It's targeted toward millennials, who are (as a group) generally not pursued as customers by big banks.
The no-minimums rule at Acorns makes this a friendly way to save money, no matter your financial profile or income level. There is a $1 per month fee and Acorns takes between 0.25% and 0.5% of the investment balance in management fees each year.
For ideas on how to make your budget work for you and possibly free up more money for savings, read Tips to Help You Win at Budgeting.
Looking for more savings tips? Check out our helpful guide on The Basics of Saving Money.
Subscribe to Email Updates