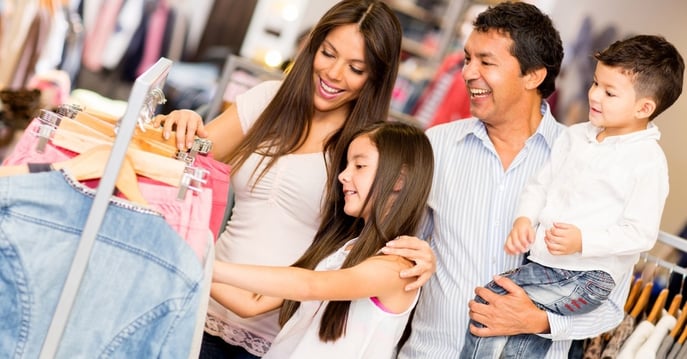 During the first weekend of August in South Carolina, shoppers can save some money on back-to-school purchases. This year, the tax-free weekend starts Aug. 7 and goes until Aug. 9.
Shoppers will get a break from both the state's sales tax and any local sales taxes. In recent years, South Carolina shoppers have saved between $2 million and $3 million on essential items because of the tax-free holiday.
During this annual holiday on sales tax, many education-related items are exempt from South Carolina's 6-percent sales tax as well as any applicable local taxes. As long as an item is eligible for the tax-free break, you won't pay tax whether you purchase online or in a store.
What items are tax-free this weekend?
The legislation about the tax-free weekend in South Carolina includes a specific list of item you can buy without having to pay local and state taxes.
Here are a few of the common back-to-school items you may want to buy between Aug. 7 and 9 this year:
Backpacks
Lunchboxes
Sports equipment like soccer shoes, running clothes, ice skates, etc.
School uniforms
Musical instruments
Binders
Notebooks
Paper
Pencils
Pens
Calculators
Desktop and laptop computers
Printers
If you have a child who's headed to college soon, you'll save money when you buy these essentials during South Carolina's tax-free weekend:
Bedding (sheets, blankets, pillows, etc.)
Computer software
Bath towels
Clothing, including pajamas and athletic clothing
Shoes
School supplies (pens, pencils, paper, notebooks, binders, etc.)
Planners
Even if your children aren't yet old enough to attend school, you can save on taxes by stocking up on these items this weekend:
Diapers (cloth and disposable)
Baby clothes
Bibs
Blankets and crib bedding
Safe Back-to-School Shopping During a Pandemic
Times are tough. It's never been more important for South Carolina families to save money where they can. Whether your child is heading back to school in person or virtually or with a hybrid plan, there are all kinds of supplies you can get leading up to the start of the school year to start your child on the right path.
The best part? If you don't feel comfortable heading to stores in person, eligible items are still tax-free if you purchase online for socially distanced, stay-at-home shopping options.
What should you keep in mind when shopping online or in-store?
If you have multiple kids doing schoolwork at home, maybe you need to invest in a new device or laptop, printer, or flash drive? They're all exempt from taxes during South Carolina's tax-free weekend.
Not every state has a tax-free weekend. Some states, like Florida and Virginia, have planned back-to-school tax-free weekends, but some states are not participating in this tax break. For example, there's no such holiday in Georgia this year.
Participating in the sales tax-free weekend is a great way to save the tax charge on some of the things your family needs during this busy back-to-school time.
Taxes can be overwhelming. That's why we've created the Sunset Finance Guide to Tax Returns to provide more information.
At Sunset Financd we offer efficient tax preparation services. Let us give you a free no-obligation quote when you schedule an appointment. You can get up to $6,000* of your tax money back within 24 to 48 hours of IRS acceptance with Sunset Finance!
Subscribe to Email Updates