Having fun on a budget in Georgia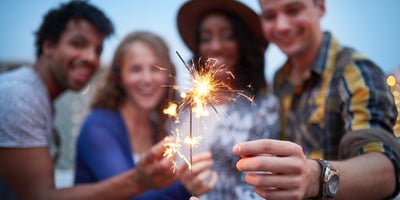 There are so many opportunities for budget-friendly family fun in Georgia that you'll run out of summer days before you run out of things to do. Here are some of our favorites to try if you're in the Peach State:
History
The King Center for Non-Violent Social Change
Folkston Railroad Transportation Museum
Art
Woodbine School - bluegrass and gospel concerts Friday and Saturday nights
Mildred Huie Plantation Museum
First Thursdays Artwalk in Atlanta
Animals
Georgia Sea Turtle Center of Jekyll Island
Atlanta Summer Classic II Horse Show
Nature
Chattahoochee Cohutta Overlook
Autrey Mill Nature Preserve & Heritage Center
Entertainment
First Friday Fireworks Celebration in Savannah
Atlanta has a number of fun and exciting summer festivals. Here's a list.
Having fun on a budget is easy in a place as diverse and gorgeous as Georgia. If you are more of a home-body, that's OK, too. Plan a cookout with friends and neighbors. Ask everyone to bring their favorite summer dish.
Check your local library, municipal swimming pool, and your city website for free events. Many towns offer free concerts and outdoor activities where you can bring a picnic and enjoy an evening of family entertainment.
Businesses often run summer promotions to attract families. For example, bowling alleys sometimes offer a "Kids Bowl Free" night. Restaurants may offer free meals to kids under a certain age when accompanied by an adult on certain nights of the week. Movie theaters sometimes offer a series of second-run kids' movies at no charge.
Don't overlook your local credit union as a source of information about free and reduced-price entertainment options. If amusement parks are on the must-do list, look for discount coupons to take the edge off the price of admission.
Having a small summer vacation and entertainment budget doesn't have to put a damper on the amount of fun you can have with your family. You may even discover some new family activities close to home. If you need to spend a little more on a vacation, consider using an installment loan instead of tapping into your savings. A personal installment loan can allow you to spread the cost of your getaway across several months with equal monthly payments.
As you celebrate summer, don't forget to set aside a small amount of money out of each paycheck to cover back-to-school expenses. Enjoy the warm weather and extra freedom that summer brings, but make sure you are also financially prepared for the next season.