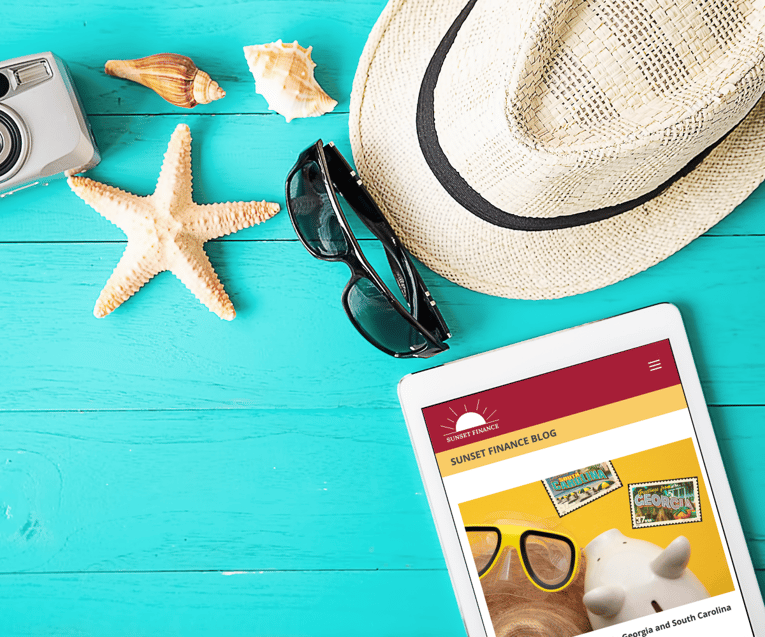 As the temperatures rise, so does the desire to hit the road and explore new places. It's easy to get caught up in the excitement of summer travel and forget about budgeting for your next vacation. However, planning ahead can help you enjoy your time away without breaking the bank.
Check out these three blogs to get the best tips for planning the rest of your summer travels and activities while sticking to a budget.
One of the discouraging things about trying to stick to a budget is that your financial needs change from one season to the next. Unexpected expenses, emergencies, and bills that only come once a year can be difficult to fit into an otherwise well-organized budget. Read this blog for tips that will help you get started with planning your summer travels. Get a glimpse at one of the tips from this blog:
Summer Savings Tip:
Make sure you're not overspending on food while you enjoy your summer activities. Try packing snacks in plastic bags or containers in advance so you don't have to buy them every day on your road trip or day at the waterpark. This can save money and also keep your cooler organized!
Going on a vacation while sticking to your budget may require some creativity, but lots of families do it. Taking time away from your everyday routines is good for relationships.
If you're looking for a budget-friendly summer vacation, you may need to trade in your week-long single-destination vacation for a series of day trips and cut back or eliminate the expense of having overnight stays. If you still want to go on an extended trip, consider staying with friends or family members who live out of state. This will save money on lodging costs but still allow everyone to enjoy each other's company. Here is one summer planning tip from this blog:
Summer Travel Budget Tip:
You may not have the budget for the trip you want this year, but if you know where you'll be going next summer vacation you can start saving now so you're prepared when it comes time to book flights and accommodations. You may even be able to save on airfare by purchasing tickets early or finding deals online before booking directly.
If you have a smaller budget for your summer fun, think about choosing destinations within a few hours' drive from your home, like nearby state parks or beaches, or even small towns within a few hours' drive that offer attractions or events that would be fun for the whole family.
Low-Cost or Free Summer Activities:
There are lots of fun things to do during the summer months that don't cost anything at all, like taking walks through local parks and libraries, going to farmer's markets or festivals, or visiting museums. If you have children, there are plenty of summer camps available too!
Check out this blog to learn about some of the fun low-cost activities you and your family can enjoy in South Carolina or Georgia.
Summer Goes Fast, Start Saving For Back-to-School Costs
Summer can stress any family's budget, but with some careful planning and prioritization, you can help make the last few weeks of your child's summer vacation fun and exciting while you save for back-to-school expenses.
If you haven't already started setting aside money to cover back-to-school expenses, now is a great time. Take a look at these blogs to get some tips for back-to-school-savings:
Get Additional Help with a Personal Loan
If you didn't save up for a sizable budget for this year and would like to take a vacation, consider applying for a personal installment loan. Sunset Finance offers installment loans with fixed payments for a set term. This allows you to fit the loan payment into your monthly budget. Check out Sunset Finance FAQs or give us a call if you have questions.
If you would like more resources on personal finances and budgeting, check out these resources:
Subscribe to Email Updates