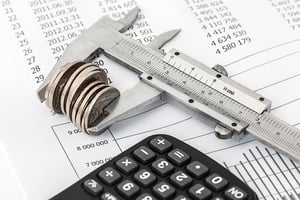 It's getting close to the holidays, which means that many people will start thinking about their New Year's Resolutions. If sticking to a budget has been challenging in the past, this may be a good time to get started, so you can be well on your way by the start of 2020.
Here are some popular apps that work well for all types of budgeters:
PocketGuard
Have you ever wished you had a bodyguard for your money? PocketGuard tracks income, bills, and savings in real-time. It analyzes bills to find ways to help you save money, too. The app projects spending using your account's history of income and spending.
The "in my pocket" section of the app offers information about how much money you'll have left after paying bills, so you make smart decisions about discretionary spending.
You Need a Budget (YNAB)
If you are serious about getting total control over your budget and don't mind learning a few new tricks, try YNAB. This app is loved by young professionals.
You'll get access to free online classes focused on money management principals, help with goal-tracking, and a free introductory period to see if YNAB is right for you.
The app helps you account for every dollar of your income each month while keeping the entire process simple.
Goodbudget
If you like the idea of dividing money into envelopes to limit spending between paychecks, Goodbudget may be the right app for you. Envelopes can be tricky, and not everyone is comfortable carrying cash.
This app uses the envelope idea but it has a digital format. You'll have access to as many as ten "envelopes" in the app to allocate spending. For more envelopes, account history, and financial tools, you can subscribe to the pro version of the Goodbudget app.
Albert
If you want an app that handles the heavy lifting, Albert is worth a try. It keeps track of your spending, income, and all your accounts. Budget creation is automatic. Albert even puts money away in a savings account for you. The app also offers simple recommendations to help improve your overall financial health.
No matter which budgeting app you choose, give yourself some time to get used to how it works with your day-to-day spending. When you find the right budgeting tool, the process becomes much easier, and you'll see real progress toward your financial goals.
Subscribe to Email Updates