Now that you're familiar with what credit is, how credit reports are created, and where credit scores come from, you might wonder: "Why do I need credit? Can't I just pay cash for everything and forget all this?"
5 Possible Reasons Why You Need Credit:
1. Access/Benefits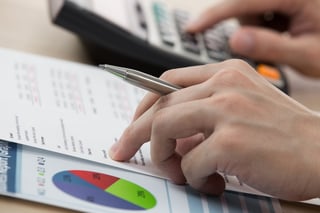 When you use credit cards responsibly, you have access to perks like extended warranties, price protection, and travel upgrades. When used within the boundaries of your budget, you can make the payments on a big-ticket item over time. This can allow you to have extra money for holidays, repairs and maintenance, or other special occasions.
2. College
In 2016, the average US household had almost $50,000 in student loans. The better your credit, the better interest rates you could qualify for on those loans. Without access to student loans, many people wouldn't have an opportunity to further their education.
3. Home Buying/Car Buying
Could you buy a house or car with cash? Sure! Could you do it anytime soon? Probably not. Credit affords people the ability to eventually own their own home or car by financing the large expense over extended terms, rather than having to pay the entire amount in cash at once. How Can I Raise My Credit Score?
Many consumers have a score they would like to boost. If you fall into this category, and you'd like to make some improvements to your score – great! There are lots of things you can do, but the easiest is to turn the work over to professionals.
Finance companies specialize in working with the average customer who doesn't have perfect credit. Many lenders work specifically with people who want to build up their credit, and help them qualify for a loan that not only meets their needs, but helps them establish or even improve their credit when paid back according to the terms of the contract.
Too good to be true? Not at all. Most finance companies report your on-time and in-full payments to at least one of the three major credit agencies. When you consistently make payments towards the loan, you are rewriting your credit history and raising your score.
4. Employment
Some employers may pull your credit report as a process in determining if you are a candidate for a position with them.
5. Insurance
When you shop for car, life, and renter's insurance they check your credit score. In general, credit reports may help determine risk, and risk will usually aid in determining rates or cost.
If you want to travel, go to college, buy a home, have a job, and insure all the parts of your great life then you need credit! Having "good credit" isn't just about having a bunch of cards with available money to spend. It's about making on-time and in-full payments, paying down your debt, and keeping your record clean. Your credit report is can be a signal to businesses that they can take a risk on you. A history of making your payments on time and as agreed, as well as keeping a stable job and residence, may make you seem less risky to a creditor. This may provide you with better opportunities for using credit or getting a loan.
How Do You Repair Credit?
Credit can be repaired by demonstrating a history of making payments on time with current debts, and by going back and paying off older unpaid debts or judgments. There are other factors, such as recent credit inquiries, or job and residence stability, but paying habits and unpaid debts may be the greatest factors.
Contact a qualified lender to help you discuss credit, and ask how to build or repair credit through installment loans in South Carolina and Georgia.
For more great information on all things credit-related, head to our 'Basics of Credit' reference page.
Subscribe to Email Updates