Without a renter's insurance policy, you'll be 100% responsible for replacing your personal possessions if they are damaged or destroyed. Only 37% of people who rent their residence have renter's insurance, however.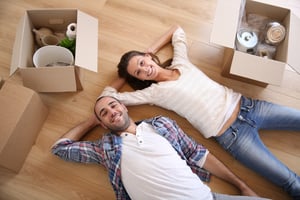 When you make a claim on a renter's insurance policy, the insurance company gives you money to replace your personal property. They add up the value of your losses and subtract the deductible.
Some policies also provide extra money for temporary housing while you look for a new place to live. This may be an optional addition to your regular renter's insurance. If you can afford it, purchasing the extra coverage to save yourself from the costs of eating in restaurants and staying in hotels may be worth it.
You may not need renter's insurance
If the total replacement value of your personal items is low and you have an emergency fund, you may not need renter's insurance. So, if there's a fire and your belongings are burned or destroyed by smoke damage, you could use your emergency fund for basic necessities like shelter, food, and clothing.
Even if you choose to buy a renter's insurance policy, it's crucial to have an emergency fund. It may take the insurance company some time to process your claim, and you'll need money while you wait.
The chances that you'll have to file a renter's insurance claim is low
Like any insurance, you hope you'll never have to use renter's insurance. Generally, this is one type of insurance with low premiums. Landlords suggest and may even require their tenants to carry a certain amount of renter's insurance.
The property insurance carried by the owner of the building covers damage to the structure. Your computer, television, furniture, wardrobe, dishes, and any other personal belongings are your responsibility to replace if there's a fire, flood, or catastrophe. It also covers theft or vandalism of your property.
Renters insurance is inexpensive
Renter's insurance covers personal property. It can also provide liability insurance that protects your income and savings in case you cause damage or injury to someone else.
Per Effective Coverage, "The national average price of renters insurance is just $187.00 per year. That's a number that will fit into almost any budget and allows you to get the protection your family deserves. A policy that will replace up to $10,000 worth of personal property while providing up to $100,000 worth of liability coverage" is about $15 per month.
If you ever find yourself in a situation where you don't have renter's insurance, and you need a little extra help to get "over the hump," due to an emergency, a personal installment loan may be for you. These loans are designed to fit into your budget and offer equal monthly payments for a set term, which means part of every installment goes towards the principle.
Want more resources regarding personal loans? We've created a page called Personal Loan Basics to provide you with more information.
Subscribe to Email Updates