If you've had credit problems or challenges with your personal financial situation in the past, you may have considered hiring a credit counseling agency to help. According to the Urban Institute, 71 million Americans had at least one debt in collections in 2017. Overwhelmed, they may search for help from a credit counseling service.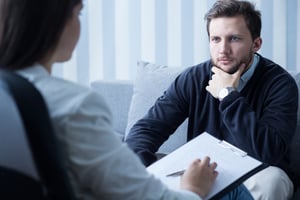 Some agencies specializing in credit counseling help consumers by assisting with setting up a budget, offering education about credit use, and even walking people through a debt repayment plan. Unfortunately, there are individuals and companies who also prey on consumers who are hoping to improve their credit standing. Typically these consumers have had issues with their creditworthiness in the past, and now are trying to "fix" previous issues.
Don't pay for a higher credit score
The truth is you can't erase legitimate delinquent account information and raising your credit score takes time. Companies who promise a quick fix in exchange for a fee may be using tactics that are ineffective, such as having you dispute valid accounts. Financial institutions such as banks, loan companies, and credit card issuers are required by federal law to report credit accurately, so disputing an account just for the sake of it only waste yours and the company's time.
A better option is to find a way to pay off old debts. This will show that even though the account was in collections, it has now been satisfied. Of course, paying all of your current obligations on time is a must as well. Building a budget can help you get organized and stay on track.
Beware of these red flags when evaluating credit counseling companies:
High upfront fees
Required access to bank accounts
Unethical credit repair practices like disputing valid accounts
Pressure to sign up immediately
Pressure to give payment over the phone or collect financial information that could be used to access accounts
Before you hire a credit counseling company, check to make sure they are certified or accredited with one of these agencies:
The National Foundation for Credit Counseling
The Financial Counseling Association of America
The Council on Accreditation
Also, check with your local Better Business Bureau for complaints against the company. While many credit counseling companies hold non-profit status, that doesn't automatically mean they are trustworthy. It's always best to visit the company location in person and try to work with someone locally.
For more great information on all things credit-related, head to our 'Basics of Credit' reference page.