While you are at the mercy of the IRS when it comes to getting your money back, there are a few things you can do to help you get your 2020 tax refund as quickly as possible.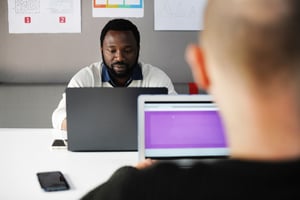 The most important thing to do is take advantage of the e-file option. People owed a tax refund get their money in an average of 21 days versus having to wait six to eight weeks. Filing via the U.S. Mail could delay your refund for months.
It's important for you to take the direct deposit option when you e-file. Waiting for a paper check from the IRS could take much longer. It also introduces the possibility that your check could be stolen or lost, further delaying your refund. If you choose direct deposit, you can spread your refund across multiple accounts. This convenient option could make setting aside a portion of that cash much easier.
Filing as soon as possible will also help you get your refund. This year, if you file your 2020 tax refund and include the Earned Income Tax Credit (EITC) or Additional Child Tax Credit (ACTC), you won't get your refund until early March. The only way to get access to your funds earlier than is to participate in a tax advance loan. Some professional tax preparers offer an advance loan based on your expected return. The loan is then paid out when the IRS funds your refund.
You can track your refund at the IRS website, Where's My Refund. The information here is updated once every 24 hours. If there's a problem with your tax return paperwork, you'll see an alert at Where's My Refund, as well.
One way to avoid delays with your payment is to trust professionals to prepare your tax return. At Sunset Finance, we offer $6,000 Advance Loans within as little as 24 to 48 hours of your tax return acceptance from the IRS. We also offer free no-obligation quotes on simple returns. Customers are eligible for 12-months of audit assistance, so you don't have to worry about dealing with the IRS on your own.
Last year, our clients received refunds that were (on average) larger than the national IRS average. Contact us for help preparing and filing your 2020 taxes and to learn more about our $6,000 tax advance loan program.
Taxes can be overwhelming. That's why we've created the Sunset Finance Guide to Tax Returns to provide more information.