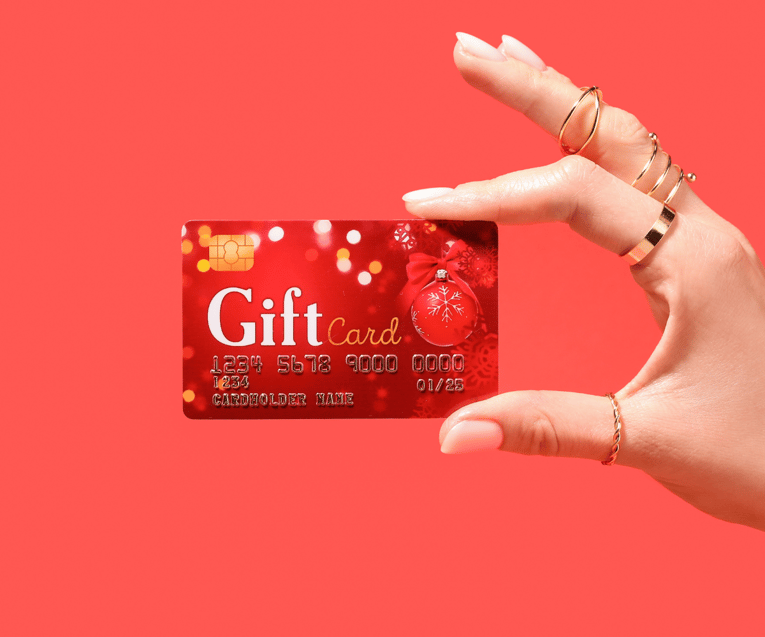 The holiday season is a time of joy and giving, but it can also put a strain on your wallet. With gifts, decorations, and holiday feasts to consider, staying within your budget can be challenging. However, there's a clever strategy that can help you save money on your holiday shopping while still giving thoughtful presents to your loved ones: utilizing online gift card resale websites.
Discover the Magic of Online Gift Card Resale
Gift cards are a popular choice for holiday presents, but sometimes you receive cards from stores that don't align with your preferences. Rather than letting those cards collect dust in your junk drawer, why not turn them into extra holiday shopping cash? Online gift card resale platforms are how we handle unwanted gift cards. These platforms allow you to sell your unwanted gift cards at a discounted rate, giving you some extra cash to boost your holiday shopping budget.
Save Big on Gift Purchases
One of the most significant advantages of using online gift card resale websites is the potential to save big on gift purchases. By buying gift cards at a discounted price, you can stretch your holiday budget further and still purchase thoughtful presents for your loved ones. Imagine getting a $100 gift card for a favorite restaurant or retailer at a 10-20% discount – that's an instant $10-$20 in savings that you can allocate toward other holiday expenses.
Top Gift Card Resale Websites to Consider For Holiday Savings
Here are some top online platforms where you can sell your unwanted gift cards and make the most of this holiday season:
1. CardCash: A No-Frills Marketplace
CardCash is a straightforward platform to buy and sell gift cards from over 1,100 retailers, including department stores, restaurants, and more.
While CardCash states you can earn up to 92% of a gift card's value, each card is given a unique quote, which may vary.
You can use CardCash's quote tool to determine what your gift cards are worth.
2. ClipKard: Accepts Partially Used Cards
ClipKard allows you to buy and sell physical gift cards from approximately 100 retailers, including partially used ones, with a focus on fast-food restaurants and department stores.
If you are selling your gift cards, their quote tool lets you know if your card is currently accepted and estimates its cash value.
3. Gameflip: Digital Gift Card Marketplace For Gamers
Gameflip offers a unique way to buy and sell unwanted digital gift cards and other items, creating a platform similar to eBay and Upwork for gamers.
You can sell unused prepaid and non-reloadable gift cards for gaming platforms or other retailers.
With Gameflip, you have control over the price, and it's recommended to list your card at a discount of 2% to 15% of its value.
4. GiftCash: Straightforward Selling for 150+ Brands
GiftCash allows you to buy and sell digital and physical gift cards from over 150 accepted brands.
You can earn up to 93% of the value for in-demand brands, and you can get a quote before selling.
5. Raise: Mobile App and Marketplace
Raise, a mobile payment app and e-commerce platform, lets you buy and sell unwanted gift cards with a balance of at least $5.
Gift cards from major retailers like Walmart, Target, and Best Buy tend to sell for about 95% of their value in the marketplace.
Maximizing Your Holiday Budget: A Win-Win Solution
Utilizing online gift card resale websites is a win-win solution for holiday shoppers. You can save money on gift purchases and even turn unwanted gift cards into extra holiday cash. By incorporating these smart strategies into your holiday shopping routine, you'll be better equipped to enjoy the season without breaking the bank.
Explore Installment Loans for Your Holiday Shopping Needs
Sometimes, despite your best efforts, unexpected expenses can arise during the holiday season. If you find yourself needing a bit of extra holiday shopping cash, consider Sunset Finance's installment loans. Our flexible repayment terms and competitive interest rates make it easy to access the funds you need while ensuring that you can comfortably manage your payments.
Sunset Finance's Budget Resources: Maximizing Your Holiday Savings
The holiday season should be filled with joy, not financial stress. By utilizing online gift card resale websites, you can save money on gift purchases and generate extra cash for holiday shopping. Sunset Finance's budget resources and installment loans are valuable tools that can help you stay on track with your holiday spending. Here are some free resources:
Make this holiday season one to remember by making smart financial choices and spreading the joy of thoughtful gifts without overspending.
Subscribe to Email Updates