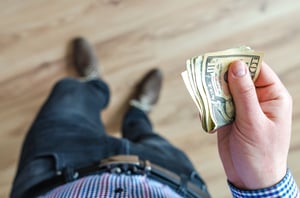 The Equifax data breach was big news in 2017. Now, Equifax is obligated to pay as much as $425 million to 147 million consumers who incurred costs as a result of the breach.
The settlement reimburses individuals for time spent creating credit freezes and filing reports as well as free credit monitoring services for ten years.
Many financial experts have stated that most consumers won't file a claim. They may not know how or when to do so, or they may not be aware that they are eligible for reimbursement under the terms of the settlement.
You can find out if your personal information was included in the Equifax data breach by visiting http://www.equifaxsecurity2017.com/.
You can also check to see if you are eligible to file a claim here: https://eligibility.equifaxbreachsettlement.com/en/eligibility.
You'll need to enter the last six digits of your Social Security number and your legal last name.
To file a claim, visit the Equifax Data Breach Settlement website.
The amount of money you get, if your claim is approved, will be determined in part by the number of people who file valid claims. At this time, you can ask for $125 and free credit monitoring. For seven years, you'll get FREE credit monitoring and FREE assisted identity restoration services to help you fix any problems related to fraud and identity theft.
You can also apply for out-of-pocket losses incurred as a result of the breach, reimbursing "the time you spent remedying fraud, identity theft, or other misuse of your personal information caused by the data breach, or purchasing credit monitoring or freezing credit reports, up to 20 total hours at $25 per hour."