While you may be familiar with your FICO score, a person's credit score calculated by the Fair Isaac Corporation, or one of the major credit bureaus, you may not be aware there are several additional types of credit scores. Every American with a social security number or tax identification number that has borrowed money in the past few years has a credit score with the three major credit scoring bureaus; Equifax, Experian, and TransUnion. They also have a FICO credit score.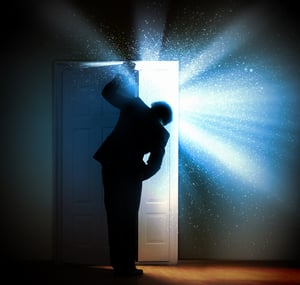 These scores measure your creditworthiness by using information about your past financial activity and habits. For those that don't have a lot of financial activity in their credit file or are credit-invisible, newer credit scoring models could open access to credit that may have previously been out of reach.
Experian Boost: Use utility payments to boost your score
This new type of credit scoring model uses bank account information, utility bill payment history, mobile phone bill payment history, and traditional consumer information to help lenders decide if they'll do business with an applicant. It could help people with poor credit scores or a thin credit file boost their Experian credit score. Although this credit scoring model isn't available yet, you can sign up to be notified by Experian about new developments.
FICO XD: For people without a credit history
Certain credit card issuers and lenders use FICO XD to evaluate applicants with no credit history or very little information in their credit history. 50 million Americans don't have enough financial history to generate a credit score. FICO XD uses the same 300-850 scale as the traditional FICO score. With FICO XD version 2, implemented in March of 2018, FICO was able to score an additional 26.5 million previously un-scorable people.
VantageScore determines the risk of loan default
Using information from Equifax, TransUnion, and Experian, VantageScore issues a three-digit score that predicts a consumer's risk of defaulting on a line of credit or loan. The range is 300-850, with higher scores indicating a lower risk to lenders.
The latest version, VantageScore 4.0, was released in February 2017. This version ignores unpaid medical collections accounts fewer than six months old, excludes paid medical collections accounts, and penalizes unpaid medical collections accounts less than other types of consumer credit accounts.
This credit scoring model also gives greater weight to trended credit information like payment habits over time and credit utilization. Many mortgage companies use VantageScore when evaluating applicants.
At Sunset Finance, we also carefully consider your overall financial stability, ability to pay, and willingness to pay as we make decisions about whether to offer a loan.
To learn more about our criteria or whether you could be eligible to get a loan through Sunset Finance, please contact us.
For more great information on all things credit-related, head to our 'Basics of Credit' reference page.