One way to keep your finances organized while sticking to your budget is to automate payments and deposits. Automating finances works especially well for people who have a predictable income, or have bills which are consistently the same each month.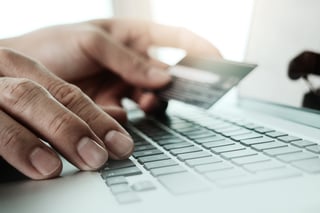 For those with irregular income who depend on monthly commission or a side gig to make ends meet, automation still offers advantages, but it's a good idea to have at least one month's worth of expenses set aside to cover any shortfalls.
If possible, set up your bill payments in clusters so they happen once each week or twice each month. This will make checking in on your finances to make sure that everything is going smoothly much less time-consuming.
Direct Deposit
Having your regular paychecks deposited directly into your bank account has some distinct advantages. In many cases, employers require direct deposit to avoid problems with lost or delayed checks.
You may be able to have a portion of your paycheck automatically deposited into a separate account for unexpected expenses and emergencies. Keeping these funds separate from your spending money is a great way to help build savings.
Automatic Payments and Deductions
If your employer doesn't offer the option of depositing a portion of your paycheck directly into your savings account, your bank may have a direct deposit option that moves money to a savings account automatically.
Making automatic payments on accounts helps you avoid late fees and build good credit. You'll need to set up each account by providing your bank routing and account number or debit card information. Some utility and cell phone companies even offer discounts for signing up for automatic payments and paperless billing.
If you haven't set up online access to all your accounts, it's a project worth pursuing. Many banks also have apps that will let you check in on your cash flow even if you aren't near a computer.
If most of your bills are due during one half of the month and you get paid twice each month or every other week, it can cause problems with your finances. Find out if you can move the due date of some of your bills. Credit card companies are usually flexible with due dates.
Utility bills may vary from one month to the next, so you may not want to automate all of them. However, some companies offer the option of a budget billing setup that calculates your average bill every six months. That way you can budget the same amount monthly. If varying bills cause problems with automatic deductions, this option may offer a solution.
If you decide to automate your payments, take some time each month to check the details of each of your bills. It may be easy to set it and forget it with automated finances, but billing mistakes are common. Look for double charges in the detail portion of each bill. If you've recently canceled a subscription or reduced services from a provider, make sure those changes go through and you don't pay for additional months.
In most cases, automating your finances is free to set up. It'll take some time, but it will also help you reach your financial goals.
Learning to manage a budget becomes a fairly simple task with a bit of practice. Take a look at The Basics of Budgeting to get started.