As of Friday, September 21, 2018, consumers can get credit freezes through all three major credit reporting bureaus at no charge.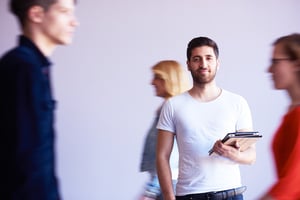 These free credit freezes used to come at a price, depending on your home state's laws. Recently the federal government implemented several consumer protections that include free credit freezes as well as longer periods of fraud watches.
What is a Credit Freeze?
A credit freeze prevents anyone from accessing an individual's credit file. Equifax, Experian, and TransUnion must now process every consumer's request to freeze or unfreeze their credit at no charge.
To freeze your credit, you'll need to verify your identity. The freeze may take a few days to take effect. Credit bureaus are required to respond to requests to unfreeze credit files within an hour of receiving the request by phone.
Who Should get a Credit Freeze?
Anyone who is concerned about the potential for identity theft and the negative effects which can accompany it should consider freezing their credit to prevent unauthorized people and companies from accessing their credit files.
What does a Credit Freeze not do?
According to the Federal Trade Commission or FTC, credit freezes:
Do not affect your credit score.
Do not prevent you from getting your free annual credit report.
Do not keep you from using credit cards or current open lines of credit you have previously established.
Do not keep you from opening a new account, applying for a job, renting an apartment, or buying insurance.
Note: If you're doing any of these, you'll need to lift the freeze temporarily, either for a specific time or for a specific party, say, a potential landlord or employer.
Do not prevent a thief from making charges to your existing accounts.
Note: You still need to monitor all bank, credit card and insurance statements for fraudulent transactions.
Here are the links to the credit-freezing websites:
Equifax: This website allows you to activate a credit freeze for you, your child under the age of 16, or an incapacitated adult. You can also temporarily lift a credit freeze, here.
Experian: This website lets you grant creditors one-time access to your frozen credit file, as well as add or lift a security freeze.
TransUnion: This website offers links to apps where you can manage your credit freeze. You can set a time limit on how long you'd like your credit freeze lifted if you wish.
For more great information on all things credit-related, head to our 'Basics of Credit' reference page.