Learning how to use the envelope method of managing money to stay on a budget is worth the little bit of extra effort. People who use this method may be less likely to overspend.
It's easy to see how much money you have left in each of your self-determined spending categories if the cash is in an envelope. When you constantly swipe a debit card, it can be difficult to keep spending under control.
Using cash to control spending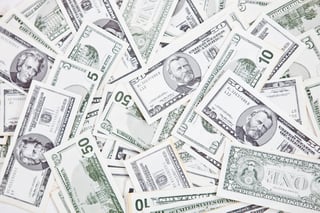 One budget category that many people have problems keeping track of is their spending money. This cash is for entertainment, little unexpected expenses, shopping, and household items. It's nearly impossible to put things like your co-worker's daughter's Girl Scout Cookies into a monthly budget, but it's nice to be able to say "yes" to these small things.
Using cash instead of a debit card can help some people monitor their spending. There's something about the physical act of handing over green money that makes more of an impression on us than swiping a debit card.
When you must physically pull cash out of your "spending money" envelope, you can also see how much is left. If you know there are five days until the next payday and you are on the fence about making an unnecessary purchase, the prospect of facing an empty envelope for the next few days may inspire you to rethink how much you need that item.
How to overcome problems with using cash
If you are wondering how to manage bulky and awkward coins, you aren't alone. People who use the envelope method have several ways to handle a supply of change.
Put it in your pocket or drop it into the bottom of your purse. Every day when you get home, empty your change into a jar. Add the money to your vacation, holiday, or entertainment fund at the end of each month.
Put a plastic cup into the cupholder of your car. Every time you get change, drop it into the cup. When the kids want a treat or you'd like to drive through McDonalds for something on the dollar menu, raid the cup.
Leave it in the envelope. If you are using sturdy envelopes that open on the short side, leaving the change in its envelope may be the easiest way to handle the situation.
Many banks will count your change for no extra charge. If you want to add the accumulated coins to one of your budget categories, just take in the change when you stop by to get cash for the week.
Trying something new doesn't have to be stressful. In this case, using the envelope method can be a fun way to relax and enjoy the money you have. Without the worry of overdraft fees or stress of being able to pay bills on time, you'll soon see your money working for you.
This article is the second in a series of three articles to help you meet your personal budgeting goals.
Learning to manage a budget becomes a fairly simple task with a bit of practice. Take a look at The Basics of Budgeting to get started.